Life is moving with your e-bike
---
BIKING TUSCANY TOUR • BIKE SHOP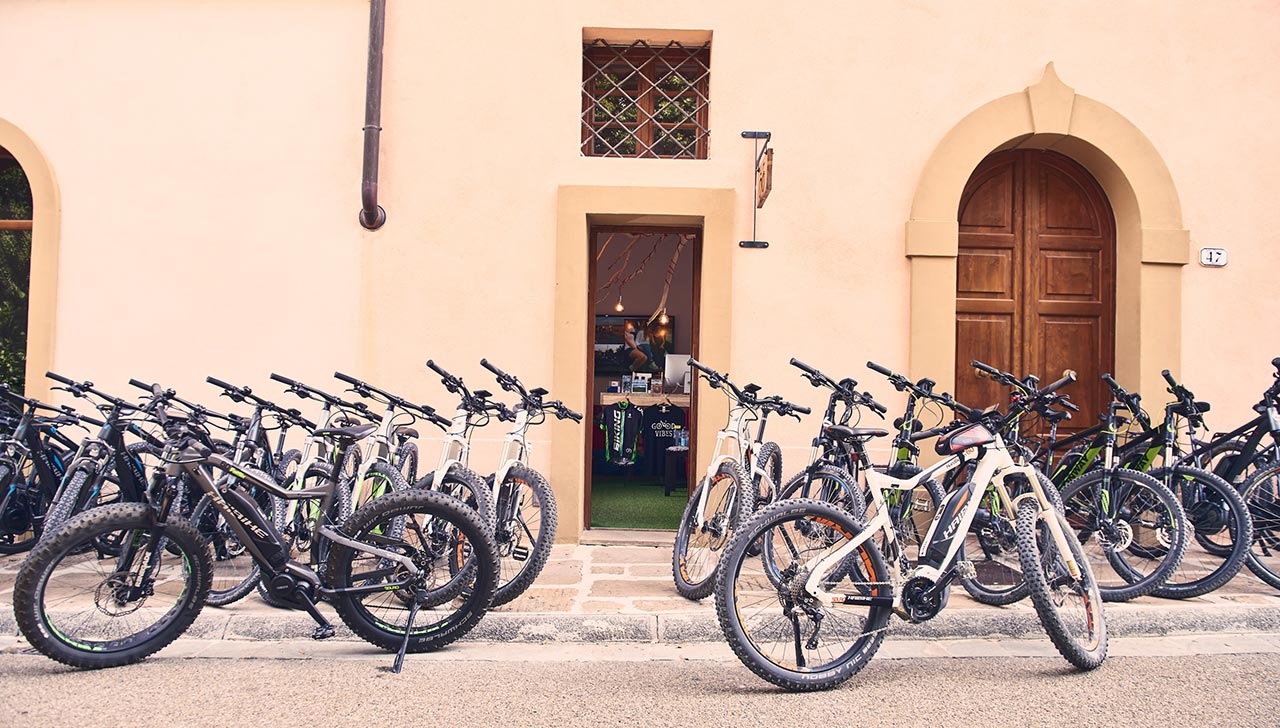 ---
Shake your life renting your E-bike to easily reach all destinations with small efforts cycling to all goals with a relaxed mind and smile. With the e-bike you won't have any problem in following your fitted friends and family with their MTB. Bring your children with you on a safe bike trailer that can be easily rent on site together with the eBike!
---
---
E-BIKE LET'S GO: WHAT AND WHERE?
Rent your e-bike during your stay in Tuscany along amazing cycling roads surrounded by breathtaking landscapes and gorgeous Tuscany hills.
---
WHAT CAN YOU RENT?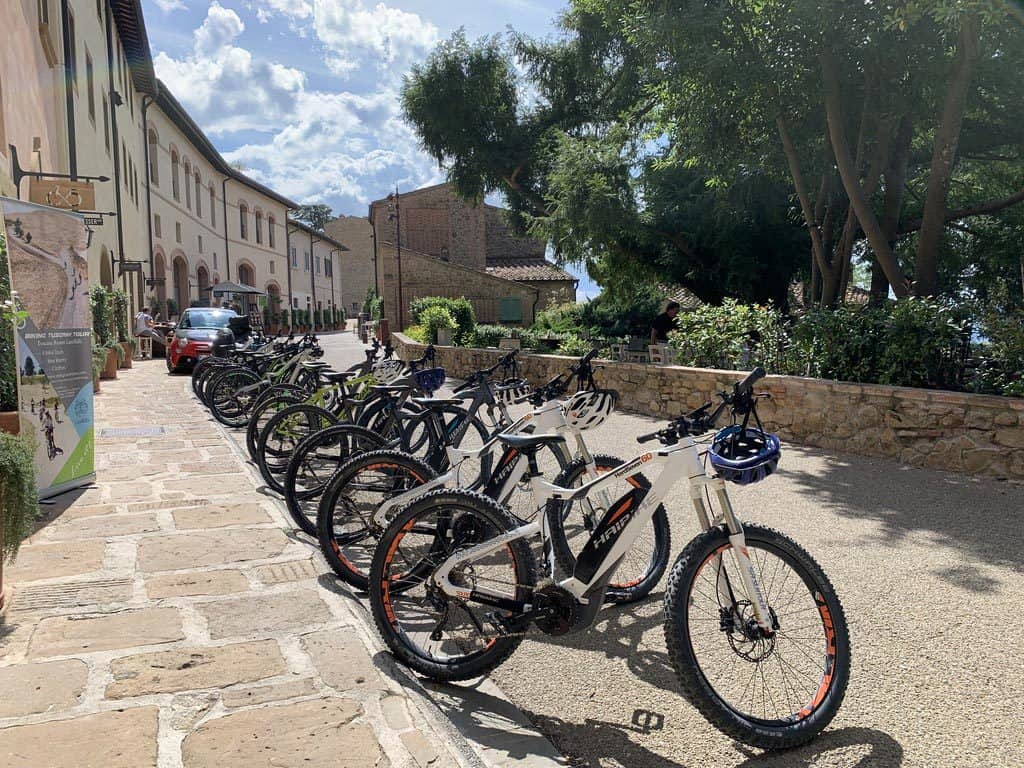 E-BIKE OR MTB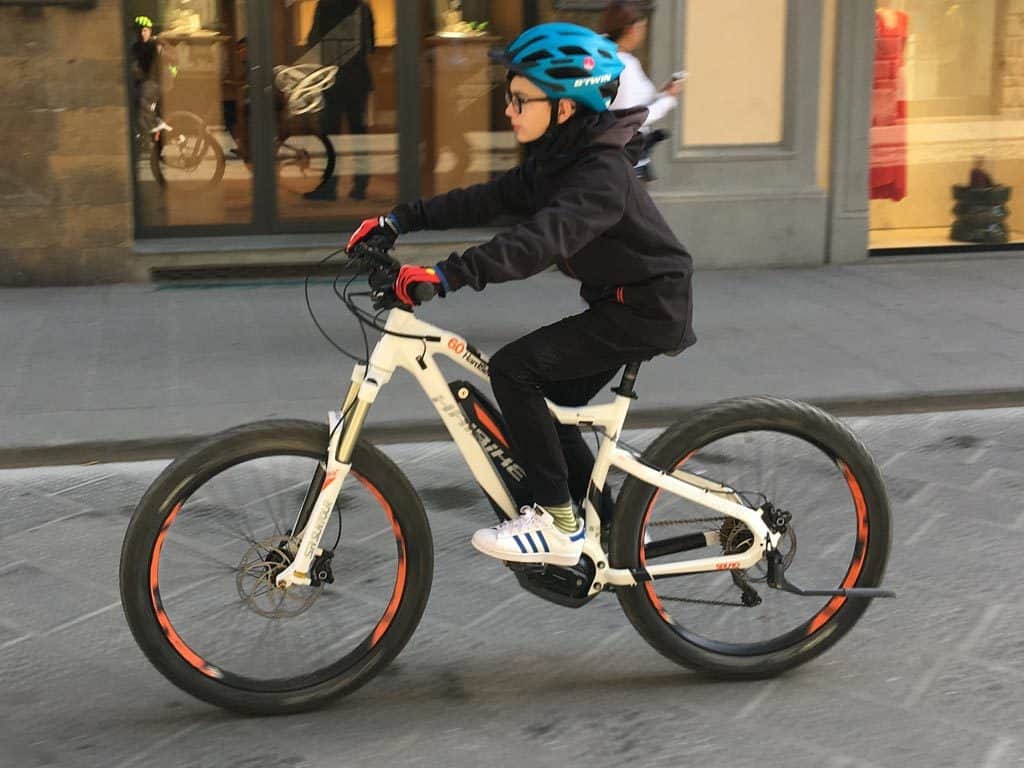 E-BIKE FOR KID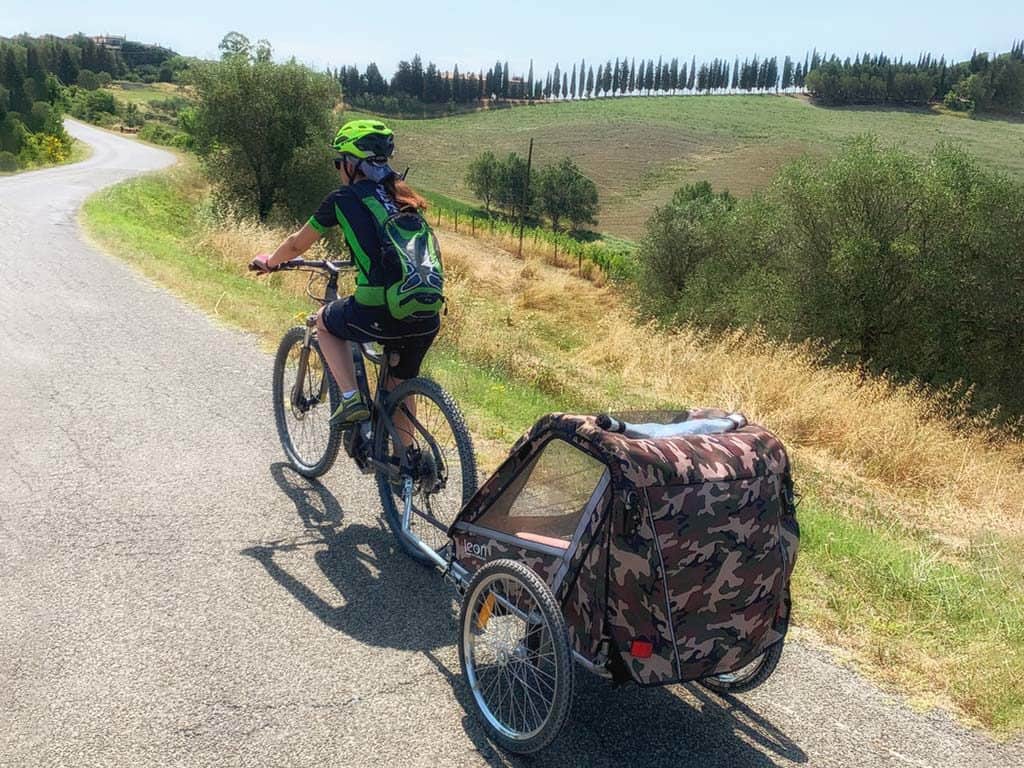 BIKE TRAILERS FOR YOUR CHILDREN
---
THE RENTAL INCLUDES
Itinerary maps (paper or .gpx file for Mac and Android Apps), helmet, gel-seat, bike-lock, backpack and smartphone holder.
Paper maps with itineraries (rings) with clear indications to follow the right roads without any guide. All routes have been prepared from Biking Tuscany Tour to offer to you breathtaking experiences.
The first itinerary is of 22 km, mix asphalted road and a short part in offroad (white road); in the middle of the tour Ptolemy Travels Srl Travel Agency makes possibile to do a break in a beautiful location where there is a garden with a very nice little bar to have a snack or light-lunch.
The second itinerary of 32 km, mix asphalted road and two parts in offroad (white road) where in the middle of the tour Ptolemy Travels Srl Travel Agency makes possible to do a lightlunch, wine tasting or a lunch in an amazing organic farm where the meat, vegetables, oil and wine are of their production.
It's really an amazing location for your nice lunch-break to enjoy typical Tuscany beautiful landscapes powered by Ptolemy Travels Srl Travel Agency.
---
---
---
WHERE TO RENT?
Near the Fonte Mazzola Amphitheatre in Peccioli, you can test and rent E-bike, E-bike for Kid, Mtb and bike trailer.

---
BIKE RESCUE VAN SERVICE FROM BIKINGTUSCANYTOUR ON CALL TO ASSIST FOR ANY EMERGENCY
Sending from your smartphone your position with the function on WhatsApp "position", the customer will be found in fast time for a rescue service.
---
---