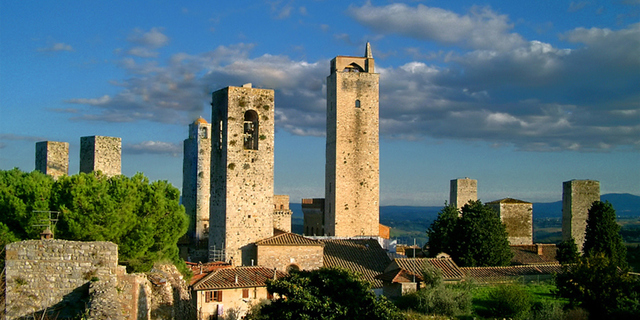 The city of towers
Discover the idyllic small town of San Gimignano on two wheels. The striking skyline will impress you by far. In San Gimignano, you will visit the old town with its famous towers. You will see the city from different viewpoints. Enjoy the beautiful surroundings and afterwards a light lunch in a typical Tuscan shop. The return journey is via Cebello. The place is known for its monumental parish church from the Middle Ages called "Santa Maria Assunta".
Difficulty: Medium (**)
Distance: 50 km
Duration:  approx. 8 hours
Price: €165 per person
Reservation & Cancellation: until 48 hin the BLUE App under program or with a BLUE Guide
Minimum number of participants: 2
For individual tours please contact one of our BLUE Guides.